Description
Manage your meals like you manage your life: efficient, organized, and smart. Introducing The Box SM: a revolutionary food organizer that fits into your busy life. Its lightweight, portable, with tough polyester and a heavy-duty handle. Easily organize your meals with two large seal-tight containers and two cool packs (both TSA approved). The Box Small makes it simple to have go to work, hit the gym and still have a healthy meal eight hours later. 
THE BOX SMALL BLACK
2 Seal-Tight Meal Containers, BPA Free
2 high quality Ice Packs (2 MED - TSA Approved)
Swivel action center divider for organization
Back side pocket for your workout and diet journal
Interior labeled Inspiration
Made with high-grade ballistic nylon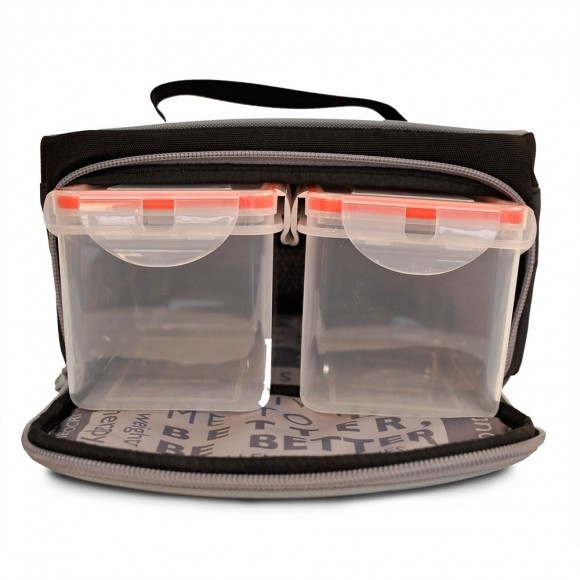 Payment & Security
Your payment information is processed securely. We do not store credit card details nor have access to your credit card information.